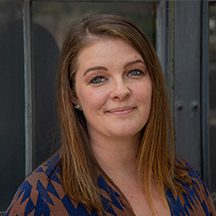 Laura A.
Nurse
Austin, TX
After having my second child I felt very overwhelmed. I had a 3 year old and a newborn and was working full time. I was not in the best place in my relationship with my husband and starting to feel like life was no longer fun and exciting, but instead toilsome and stressful. I started working with Ivy because I was looking for a new perspective. She gave me so much emotional support during a long and rough transitional time and ultimately that saved my relationship.
By working with her I was able to gain perspective on my life and choices that shed a new light on my situation. I am in a better place now, my marriage is back on track and I see the joy and fun in life again! I have already set new goals for trips we want to do as a family as well as some personal ones for me alone to make sure my personal happiness cup is full.
Overall my experience is that Ivy gave me a chance to share personal issues that I didn't want to share with others and that helped take a lot off my chest and mind. She helped direct me to see things in another light. We set personal goals and made a plan for me to start moving into my next stage of growth, and a new mentality to get back to that happy bright person I truly was inside.